Register now to host a Women for the World event.
By raising funds for Women for the World, you stand in solidarity with millions of women who experience poverty and injustice. Your fundraising will help empower more women around the world and bring about positive change for marginalised communities everywhere.
Hosting is easy.
When you host a Women for the World event, the most important thing is to have fun. So choose something you like to do, get your friends family and colleagues together and just go for it.
Register now to receive a free host kit with lots of ideas to make your event a success.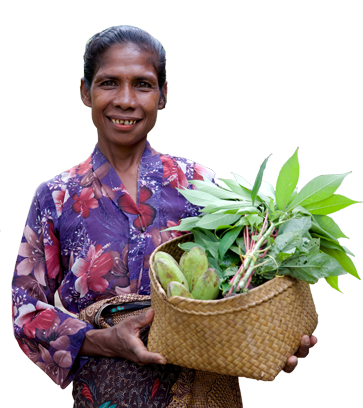 STAND WITH WOMEN
For Martina, Caritas Australia's protection program offers more than a shelter from domestic violence, it enabled her to undertake livelihood training and start a small business to support her children.
"I have learnt how to change my life to support myself and my children." - Martina
What your donations can do
$50
could build an energy-saving stove for a family, which uses less firewood to conserve the natural environment in Malawi.
$100
could provide 15 female farmers with vegetable seeds, so they can grow sustainable food in Nepal.
$300
can provide 30 days worth of food for a woman staying in a domestic violence shelter in Timor-Leste.
$570
could provide two days of training for health centre staff, so they can share new knowledge about childhood nutrition with local communities in Cambodia.
$1400
can change the lives of 10 women who have left a domestic violence shelter by engaging them in various small business activities for one year in Timor-Leste.